Register
Soccer - Outdoor Turf - Monday Nights - Greater Manchester NH Soccer · Co-Ed Greater Manchester
Mon
TueWedThuFriSatSun
6:00pm to 11:00pm
Coed 8 v 8 - 8 games plus playoffs for the top seeded teams in the league.
Team Fees

Regular

$85.00

per player
Free Agent Fees

Regular

$85.00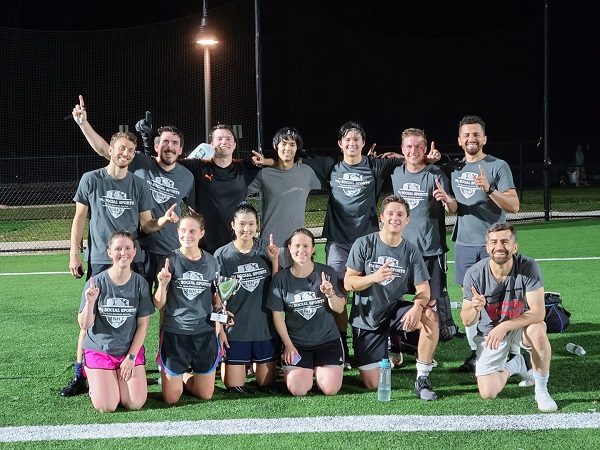 League Information
Games will be played at fields in the Greater Manchester Area.

This season may be extended due to inclement weather cancellations.

This league may be split into divisions for parity.
Team Roster Format/Registration Information
Teams are required to have 3 players of each gender in the field at once. Teams must have a minimum of 12 players (unless the team fee is paid)

Players must be registered in order to play. Players have the option to pay half or in full and must pay all remaining balances before the start of the season.

Half payments are not allowed for events, tournaments, and some leagues. Unpaid registrations are deleted every evening.

Players must be paid in full to play. Teams found to be playing with unpaid players will receive a forfeit.

All players must have physically or electronically signed waivers on file with the office prior to playing.

Teams may add players through game 6 of the season but may not add them after that for any reason, including injury.

Players wishing to double roster must have two accounts on the League Apps Website.
Registration Information
Team Captain - Form a new full team. In the next step, team captains will have the option to pay the team fee in full or split the fee among the team players.

Team Player - Join an existing team.

Free Agent - Sign up solo, and let us place you on a team in need of players.

Small-Group Member - Don't have a full team? No problem - we will make sure you stay together as a group while supplementing your group with additional players.

We generally place Free Agents and Small Groups 4-5 days prior to the season start date.
Want to join the My Social Sports Community? Join us on social media!
Softball Facebook Group Volleyball Facebook Group
Hockey Facebook Group Basketball Facebook Group
Flag Football Facebook Group Soccer Facebook Group
Kickball Facebook Group Seacoast NH Facebook Group
You can reach the league manager through tom@mysocialsports.com