Register
Softball - Sundays - Seacoast NH (Portsmouth) Softball · Co-Ed Seacoast NH
Accepting Team and Free Agents Players Only
MonTueWedThuFriSat
Sun
3:00pm to 9:30pm
10 v 10 COED
Team Fees

Regular

$65.00

per player
Free Agent Fees

Regular

$65.00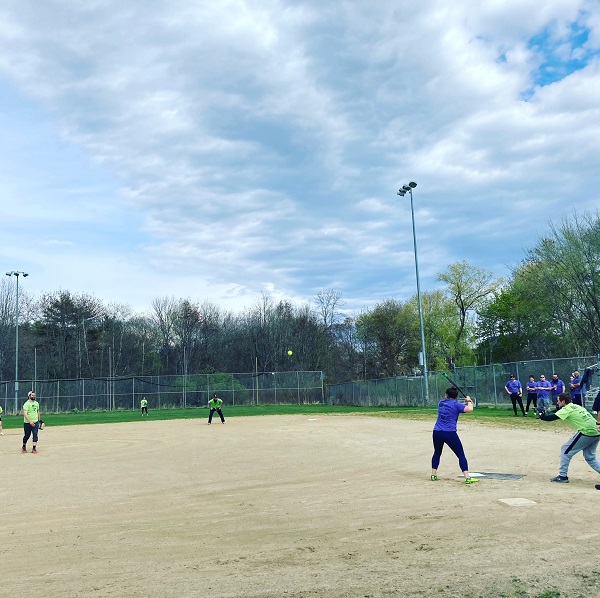 Come and join us for our Sunday Coed Softball League in the Seacoast!

League Information
This league will play on Sundays between 2PM and 9:30 PM.

Games will be played at Alumni Wentworth field in Portsmouth. Other fields may be used if needed.

This season will consist of 8 regular-season games and playoffs for the top-seeded teams in the league!
Team Roster Format
This league is coed.

This league plays 10 v 10

Teams are required to have 3 players of each gender on the field/in the batting order.
MISC INFO
Teams that cannot attend a game for their scheduled time slot (resulting in a forfeit) MUST contact the office at least 3 hours prior to game time. They can do so by emailing havefun@mysocialsports.com. We ask that you do not call in forfeits - staff members are often working remotely.

In case of a weather postponement, the MSS office will email out the teams 2 hours prior to game time. Postponed games will be added to the end of the schedule, or rescheduled as double-headers for future weeks.

You can reach us by email at havefun@mysocialsports.com.
Social Media
Want to join the My Social Sports Community? Join us on social media!
League Notes:
Now accepting registrations!