At Capacity
Ultimate Frisbee - Monday Nights - Greater Providence RI Ultimate · Any Rhode Island
Limited Spots
Mon
TueWedThuFriSatSun
6:30pm to 9:00pm
4 v 4
Free Agent Fees

Regular

$51.00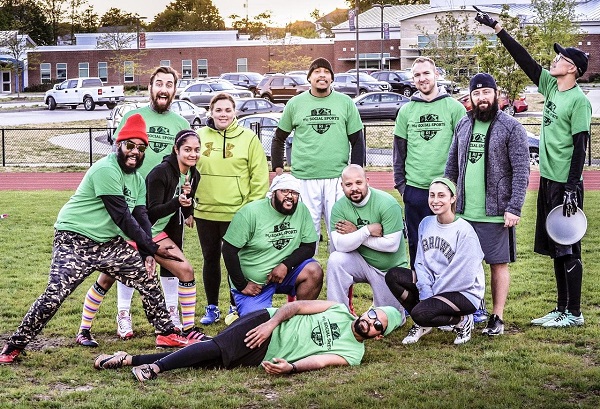 Come and join us for our Monday Coed Ultimate Frisbee league in Greater Providence!
Note: Our goal for the league is to provide a chance for all teams to have some parity. Our league managers will do their best to distribute players among teams to provide a fun experience for players of all skill levels. While we accept team registrations, teams must be flexible, and willing to be rearranged to make them as equitable as possible.
New this year: For the spring & summer sessions, all registered and paid players will receive a dri-fit shirt.

League Information
This league will play on Monday evenings between 6:30 PM and 9:30 PM.
Games will be played at the Johnston Soccer Field Complex, and other fields as necessary.
This season will consist of 8 regular-season weeks and playoffs for the top-seeded teams in the league! This season may be extended due to inclement weather cancellations.
Team Roster Format

This league plays 4 v 4.


This league is coed, but there is no gender requirement.