Register
SEACOAST SMASH - Outdoor Volleyball Tournament - Seacoast NH (Hampton) Volleyball · Co-Ed Seacoast NH
MonTueWedThuFriSatSun 10:00am to 5:00pm
Team Fees

Regular

$28.00

per player
Free Agent Fees

Regular

$28.00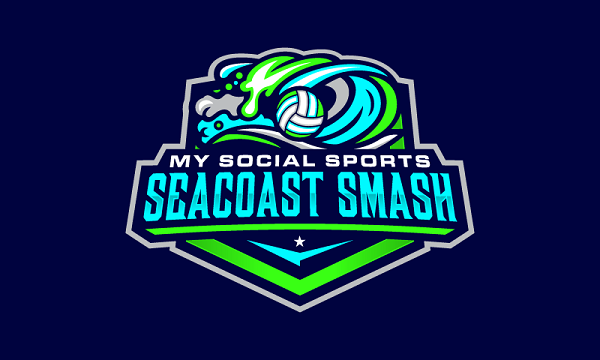 We are excited to host our SECOND ANNUAL co-ed volleyball tournament in the Seacoast area this spring! This is a recreational level tournament.
The SMUTTYNOSE SMASH Volleyball tournament will take place on Saturday, Jun 18th. Games will be held between 10AM and 5PM. The tournament will be played on Grass fields at Smuttynose Brewery. Gameplay will follow My Social Sports volleyball rules and guidelines for play. This tournament is weather dependent, and will be cancelled if there is inclement weather on the tournament day.
**THIS TOURNAMENT IS LIMITED TO 8 TEAMS**
ROSTERS, PAYMENT, AND T-SHIRTS
Teams are required to have at least 2 players of each gender on the court at all times, and must have a minimum roster of 7 players.
The registration fee is $28 per player or $196 for the full team. We encourage captains to pay the team fee as this tournament has a max of 8 teams and will sell out.
All registration fees must be paid in full by the registration date - players must pay online.
Credits are not allowed for this event. There are no refunds for this tournament, unless it is cancelled due to inclement weather.
Shirts will not be provided for this tournament.
Teams will be placed into one of two pools for the tournament
Teams are guaranteed 3 games each. The top 4 teams from pool play will advance to the playoff round.
Pool play will begin at 10AM.
**TIMES ARE SUBJECT TO CHANGE**
My Social Sports will provide all necessary equipment for the tournament.
If players have any question please do not hesitate to contact Elijah in the office at 603- 218-3455 or elijah@mysocialsports.com